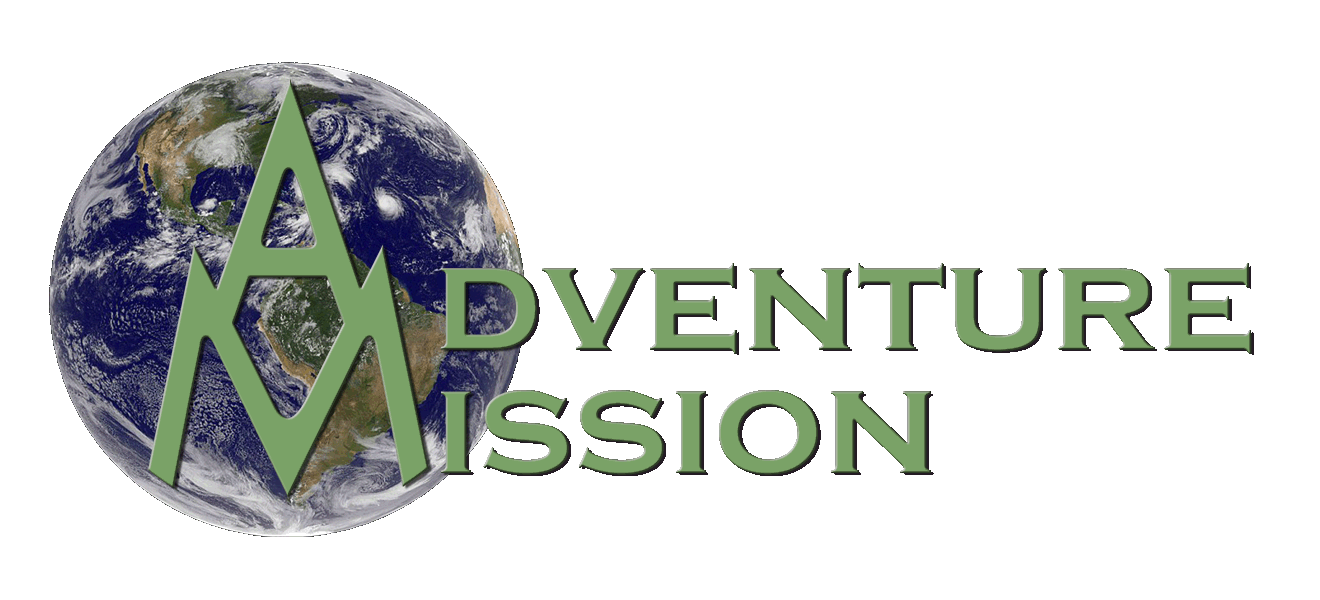 The Mission Field
"I expect to pass through life but once. If therefore, there be any kindness I can show, or any good thing I can do to any fellow being, let me do it now, and not defer or neglect it, as I shall not pass this way again." --William Penn
Hispaniola
The large Caribbean island of Hispaniola, lying some 600 miles southeast of Miami Florida, is divided into the two countries of Haiti and Dominican Republic. Discovered by Portuguese "adventurer" Christopher Columbus in 1492, it became the little remembered home of the first settlement in the New World. The letter Columbus sent back to Spain in 1493 is well worth reading.
The sad history of Ayti (land of high mountains), as the native Arawak and Taino people called it, is a 500 year story of abuse, greed, and corruption. I believe the condition of Haiti today, it's people and it's land, is the legacy of the despicable tyrants of her past.
The cause of the plight of these
people does not alter our duty to
share their burden, tho it does reveal
to us, particularly through recent history,
the necessity to understand what it
means to "help without hurting".
Haiti is now classified as a 4th world
country (the most under developed
countries in the world) and has a
population of over 10 million people.
10 million.
A statistic.
But each person has a story.
Our adventure takes us to those forgotten, secluded places of Haiti. We climb into the mountains and into the story of people who still live like they did centuries ago, scratching out a "living" with their hands in the dirt.
We sail out across the coastal water to islands with primitive fishing villages where we encounter a world of people who live without power or toilets and survive in some way we can't begin to understand.
Haiti.
A land of extreme poverty and little opportunity.
A land of sorrow and joy.
A land of laughter and tears.
A land where we find ourselves faced with questions like.....
What does it really mean to be ALIVE?....
What is my treasure, and where is my HEART......?
Am I my brothers keeper.....? And....
If not me, then who....?
The Mission Base
Adventure Mission's main base of operations is located in the village of Kakok on the small island of Isle-a-vache. The island is roughly nine miles long and two miles wide, has a population around fifteen thousand, and lies almost six miles off the southern coast of Haiti. Depending on the weather, wind direction, and if you're under power or sail, it takes anywhere between forty-five minutes to two and a half hours to cross the channel by boat between Isle-a-vache and the third largest city in Haiti, Les Cayes.
There are no safety walls, barbed wire, or security cameras around our base. We have built two small stone houses, with two rooms each and a large covered porch open to the ocean breeze and some very annoying biting insects. A small, stick fence defines the boarder of our yard with three open gates, one of which leads to the beach only a few steps away. The kitchen and bathroom are each smaller, separate structures behind the house.
From there we travel by whatever means necessary, be it truck, bus, sailboat, tap-tap, dirt bike, water taxi, mule, dinghy, or foot to reach communities of people, both on the islands and in the mainland mountains, who have been overlooked by other organizations and missionaries due to difficulty or danger. Many thousands of Americans travel to Haiti on mission trips every year, and yet Adventure Mission and it's partner organization, Just Mercy, have traveled to places in Haiti where the villagers tell us no white people have come before. That in itself speaks volumes about where we go and what we do.
Sometimes we have it easy, sleep in hammocks under an open roof in the ocean breeze and have access to freshwater for showers and a flushing toilet.
Sometimes we push ourselves until our muscles scream, sleep on concrete floors or dirt, go without showers, and deal with mother nature over a community hole in the ground without fully enclosed walls.
The conditions in which we work range from the paradise of a 37' sloop, wind full in the sails, gliding through perfect temperatures on the Caribbean, to the sickening squalor and abject poverty of ignorance, disease, filth and starvation.
We are undaunted, and we face the challenges head on.
"It's a dangerous business, Frodo, going out your door. You step onto the road and if you don't keep your feet, there's no knowing where you might be swept off to."