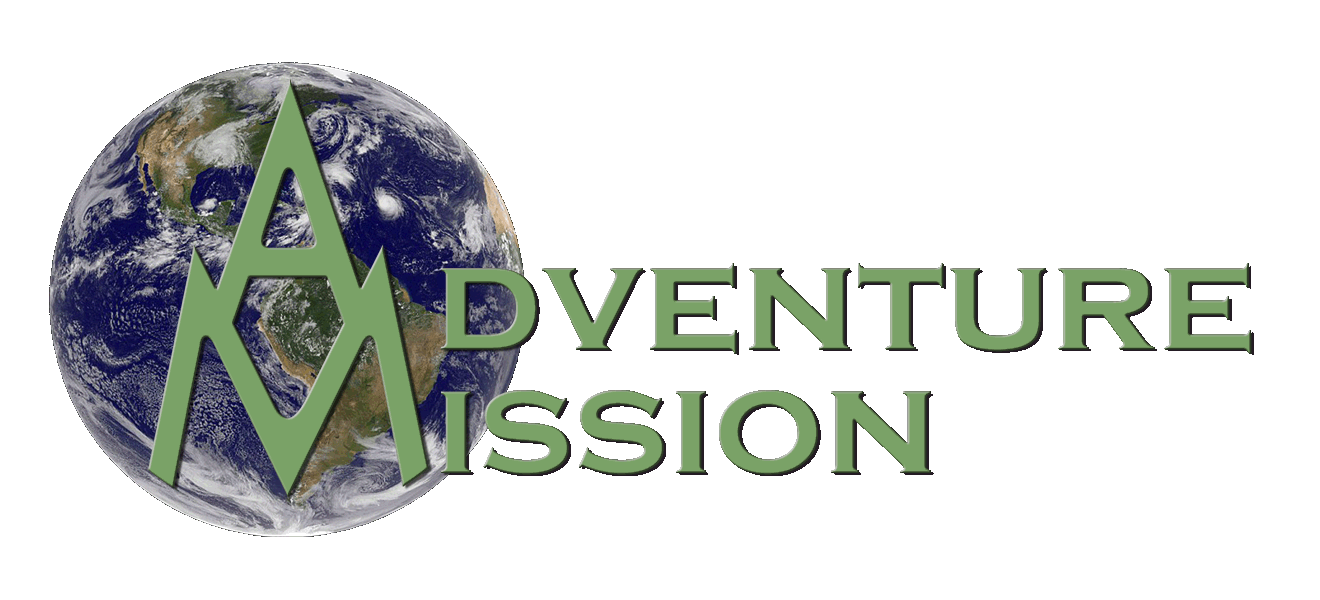 Adventure has been a part of Bill Montgomery's life since he was a boy. Catching fish, killing snakes, instigating fights between his dog and raccoons; he swam, he climbed, he ran, and he drove his mom crazy. He met Jesus at the age of twenty and married the beautiful and bubbly young lady who introduced them at the age of twenty-one. In both matters he set his hand to the plow, and he never looked back. He lived his life out of town, working hard and living faith, raising critters and crops, but mostly six kids who he took on fishing trips, whitewater rafting trips, backpacking trips, and snorkeling trips, from the Maritimes to the Great Plains, from the Florida Keys to Alaska, from the Grand Canyon to Niagra Falls. Not long after he finished the adventure of raising kids, a new door of adventure was opened to him, and in 2010 he stepped through it into the midst of a people desperate in paradise. He founded the mission Just Mercy and has spent the majority of his time since reaching out to and serving the people of Haiti.
Born and raised in the Ozark Mountains, Hannah Montgomery-Paxson grew up scratching out a living on the farm with two brothers, three sisters, and her Mom and Dad. Never afraid to lay her hand to the plow, she always loved bustin her own broncs, (both figuratively and literally). Her childhood days were filled with all the chores of a homesteader; feeding chickens, milking the goats and cows, tending the garden, helping with her four younger siblings and so on. When chores were finished there was climbing trees, exploring the woods, swiming and riding horses - in short, the living world all around, a hunger to know it, and the freedom to run wild and live. Of course, the Ozarks were a mite tame, so she and her family headed to the Rockies for the first of many greater adventures.
Today she makes her home on the family farm, living and loving life as the mother of two wonderful boys. She is an accomplished carpenter, educates her children at home, raises and tends beautiful gardens, travels to and works in Haiti, plays guitar, writes songs, loves Jesus more than anything, and thoroughly believes that God makes stars fall for her.
"The only thing necessary for the triumph of evil is for good men to do nothing."
Adventure Mission:
Noun
The journey we have undertaken to accomplish the purposes of our King both abroad and within ourselves, involving some degree of risk and requiring courage, fortitude, and heart.
Shirlie Jn Baptiste was born in Port Au Prince, Haiti in 1977. She became a refugee from the devastation of the earthquake in Haiti in 2010. Since that time she has worked with Just Mercy, traveling into the mountains and out to the islands, navigating through the cities and becoming a translator along the way. Shirlie is a skilled tailor and both designs and makes beautiful clothes. She brings laughter with her everywhere she goes but will not hesitate to put her foot down when she sees fit. She loves her family, loves her friends, and loves her home, her country... Haiti.
British by descent, but proudly South African by birth, Richard Moseley began his life of sailing on the eastern coast of South Africa at the age of eleven. He joined the South African Navy at eighteen to fulfill his compulsory military service and served as a gunner on warships for seven years before he drafted ashore to the sailing center where he became a sailing instructor. In two thousand and six, after seventeen years of naval service, he resigned from the navy and began working as a delivery captain sailing boats from Cape Town to ports of destination all around the world. He has crossed the Pacific once and the Atlantic twenty-six times, participated in races in both dinghies and yachts, and sometimes gone hungry, though never thirsty, at sea. He has British manners, a South African accent, and a flare of sailor's tendencies, tempered by a kind heart and a quiet faith. He loves sailing, but hates boats. He regards God as having always been there for him, favors the Southern Cross as his constellation, and strictly forbids anyone to whistle at sea. He committed his life to Jesus in August of 2014.
He now spends his time as a delivery skipper moving boats around the gulf of Mexico and the Caribbean and working in Haiti with Just Mercy and Adventure Mission.